Rising Tide Associates is a boutique public affairs firm that uniquely integrates government affairs, business development, and public relations services into strategies that lead to business growth. Rising Tide has a remarkably successful track record of delivering strategic counsel, marketing advice, policy direction, legislative drafting, outreach planning, and media relations efforts to our clients. Distinctively different than a traditional government relations practice, we apply our decades of experience of creative business development to build long-term business opportunities that deliver measurable results.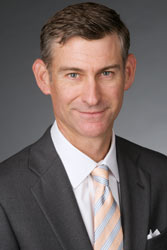 David Costello – Principal:
David Costello brings more than 25 years of marketing and external affairs experience to his work developing federal, state and commercial business opportunities for corporate and non-profit clients. He has delivered consistent, measurable results to a broad spectrum of companies, from start-up organizations to multi-national publicly traded corporations.
David founded Rising Tide Associates after a decade of successful leadership as Managing Director of a Boston and Washington D.C. based public affairs firm. David has applied his expertise to clients in the defense, association management, manufacturing, non-profit, and outdoor industries, developing new products, creating new channels to markets, growing organizations and gaining them entry to significant new business opportunities. As a registered federal lobbyist, David interacts regularly with key administrative and legislative offices for Appropriations , Armed Services, Small Business, the Defense Logistics agency, Homeland Security and the White House and has long-standing relationships with program managers at military development labs across the country.
In 2009, David co-founded the Warrior Protection and Readiness Coalition (WPRC) www.warriorprotection.net, a not-for-profit 501(c)(6) organization. David grew the WPRC from original concept to a robust membership consisting of more than 60 leading companies in the organizational clothing and personal protective equipment space. David led the effort to educate Congress on the need for sustained, base budget funding for the critical clothing and equipment that protects America's men and women in uniform
. He created the WPRC brand architecture, led the development of all government relations, business development, marketing, and public relations efforts of the coalition. Through his advocacy efforts, the WPRC successfully achieved supporting congressional language in the Fiscal Years 2010 through 2022 National Defense Authorization Acts.
David has co-authored more than a dozen U.S. patents in the area of advanced materials. He holds a B.S. degree from the University of New Hampshire and is active on the Boards of the Appalachian Mountain Club, The Conservation Alliance and The Trustees of Reservations. Through his pro bono efforts he has advocated for the protection of public lands throughout the Northeast.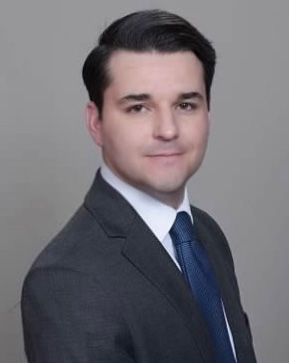 Patrick Mahan
Patrick has over 10 years of experience working on the national security policy issues including several years spent creating and drafting legislation and advising Members of Congress on defense and foreign affairs policy.
Prior to joining Rising Tide Associates, Patrick served as the Military Legislative Assistant to Congresswoman Nicole Malliotakis of New York's 11th Congressional district. In this role, he oversaw the Congresswoman's national security and defense portfolio, including her assignment to the House Foreign Affairs Committee as well as her Ranking Member position on the International Development, International Organizations, and Global Corporate Social Impact Subcommittee.
In his position, he worked closely with the House Foreign Affairs Committee and the House Armed Services Committee to ensure high priority legislative items were included in the National Defense Authorization Act (NDAA). Throughout his time working in Congress and on national and state political campaigns, Patrick has built
and maintained strong bi-partisan relationships with senior Congressional staff and community stakeholders.
Before moving to Washington, Patrick was selected by the United States Marine Corps to serve as a Presidential Security Marine for the Marine Helicopter Squadron One (HMX-1) serving for both President Bush and President Obama. In his seven years of service, he conducted over 100 missions with the President of the United States across the globe on behalf of the Department of Defense and the Executive Branch of government.
Patrick is a native of Worcester, Massachusetts. He holds a bachelor's degree in Political Science and Government from the University of North Carolina Wilmington.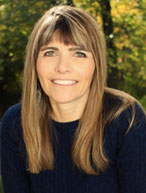 Susan Mercurio-Manager of Operations:
Susan Mercurio brings a wide range of business skills to Rising Tide, having worked and managed a diverse group of companies over the past 25 years. Her experience includes 8 years in the banking industry as branch and operations manager, owner and operator of two successful retail businesses, and serving on the Board of Directors for various non-profit organizations. Susan currently serves as Treasurer of the North Shore Jazz Project. She attended Merrimac College and holds a degree in Business Management. Susan enjoys music, art, and fishing.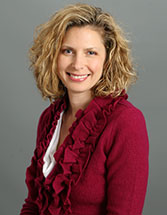 Jane Hunter – Business Development Maven:
Based in Washington, D.C., Jane's close proximity to and long-standing relationships with the key military developmental bases in the United States allows our clients unique insight into emerging government needs and provides necessary access to the key decision-makers within the DOD. Her concentrated technical expertise in business development, advanced product development, management of government research and development programs, and proposal writing adds tremendous value to our clients who are focused on the development of long-term business with the Department of Defense, the Department of Homeland Security and for technically advanced companies from the outdoor industry.
Jane has with more than 20 years of experience in new market development, product development and marketing with high performance textiles and materials. She has managed the development of world-class technically advanced products that have created new levels of performance in their product categories. These materials currently serve a variety of end uses including outdoor performance apparel, extreme protective apparel, flame resistance, military, footwear, medical markets and electronic textiles. Jane is experienced in technical product development through all stages of the development process, from defining user needs, development of military specifications, implementing quality standards and the nuances of the initial fielding of new products.
Jane has used her technical expertise to help clients expand their business into the DOD and DHS textile market. She has created and executed business plans that are creating robust revenue streams for companies that are just entering the government market.
Jane also has significant expertise in helping clients to expand businesses thru government funded R&D programs. This unique expertise has helped clients to develop products and profitable businesses that would not have been possible without government support. Her work in this area includes development of the concept, presentation of the idea to the government, and securing funding for the program. Once these critical steps have been completed, she navigates the client thru required registrations necessary for supporting government work, assists with preparing complete responses to government solicitations including, but not limited, to BAAs and SBIRs, and then guides the client on best practices for managing the contract once awarded.
Highly respected in the industry, Jane has presented at several technical conferences and authored multiple articles published in professional journals. In addition, she has co-authored more that a dozen patents. Jane holds an M.S. in Textile Technology from the Institute of Textile Technology and currently lives with her family in Manassas, Virginia.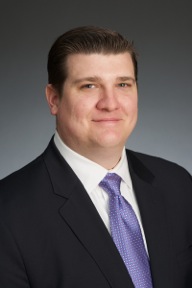 Dan Sadowski-Managing Director:
Dan has returned to the Northeast after over seven years in Washington, DC developing government relations strategies at the federal, state, and local levels. Dan brings over a decade of experience in the government relations and public affairs industry.
Most recently, Dan served as Director of Congressional Affairs for a 6,500 member, $31 billion specialty automotive industry trade association. As their primary legislative advocate, Dan developed a program through which members of Congress toured member manufacturing facilities and learned firsthand the economic impact of businesses in their home districts. This successful program was credited with building strong, lasting relationships between members of Congress and member company executives.
Through Dan's efforts, the association drafted, introduced, and advocated for industry-specific legislation on behalf of small business manufacturers. In addition, he worked closely with members of the House Armed Services Committee to secure language in the National Defense Authorization Act (NDAA) providing a shared land use solution between recreation enthusiasts and the military. Dan also annually secured a special U.S. Senate Resolution declaring the second Friday in July as "Collector Car Appreciation Day" in the United States. Dan has a diverse network of contacts with key committee leaders in Armed Services, Energy and Commerce, Small Business, and Science & Technology.
Earlier in his career, Dan was appointed by President George W. Bush to the U.S. Department of Labor Office of Congressional and Intergovernmental Affairs as the liaison between U.S. Secretary of Labor Elaine L. Chao and the nation's Governors, Mayors, and local elected officials. He was instrumental in developing and communicating Administration policy to partners across all levels of government. He began his career as an aide to New York State Governor George E. Pataki and Lieutenant Governor Mary O. Donohue. Dan has been an active participant in national politics and has served as an advisor to several national, state, and local campaigns.
Dan is a native of Stony Point, New York. He holds a Bachelor of Arts Degree from Stonehill College in North Easton, MA where he serves on the Joseph W. Martin Institute for Law and Society Board of Advisors.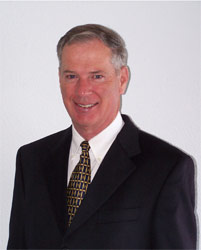 Vice Admiral Barry M. Costello – Senior Policy Advisor:
Vice Adm. (Ret.) Barry M. Costello, a native of Vermont, attended Holy Cross College and was commissioned an ensign through the NROTC Program in 1973. He reported as Commander, 3rd Fleet, in May 2005 following a tour as the Navy's Chief of Legislative Affairs, and retired from military service in June 2007.
His sea tours include: navigator in USS Brownson (DD 868); weapons officer in USS Whipple (FF 1062); operations officer of Destroyer Squadron 5; executive officer in USS Harry W. Hill (DD 986); commanding officer in USS Elliot (DD 967); assistant chief of staff for operations, 3rd Fleet; Commander, Destroyer Squadron 23; Commander, Cruiser Destroyer Group 1, Constellation Strike Group Commander, and Commander Task Force 55 during Operation Iraqi Freedom.
Vice Adm. Costello attended Albany Law School, where he earned his Juris Doctor, and he is a member of the New York State Bar. He also attended the College of Naval Command and Staff where he was selected as honor graduate, graduating With Distinction, and earned a Master of Arts degree in Foreign Affairs.
He has participated in the National Security program at John F. Kennedy School of Government at Harvard University.
Vice Adm. Costello's primary shore assignments included Joint Planner in the Operational and Interoperability Directorate (J7), the Joint Staff; Principal Deputy for Senate Liaison in the Navy's Office of Legislative Affairs; and Deputy Director for Strategy and Policy (J5), the Joint Staff.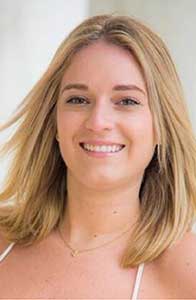 Sarah Miller: Public Policy Associate
Sarah Miller joined Rising Tide Associates as the Public Policy Associate in January 2020. Before joining RTA, Sarah served four years on Capitol Hill most recently as Congressman Brian Mast's (R-FL-18) Legislative Director handling issues such as Defense, Foreign Affairs, National Security, Appropriations, Education, Healthcare, Immigration, Space, and Trade. She previously served as a Legislative Intern for Senator Marco Rubio (R-FL) as well as Senator John Barrasso (R-WY). She holds a B.A. in International Studies with a minor in Spanish Language from American University. Currently, Sarah is pursuing her Masters in Law and Diplomacy from Tufts University's Fletcher School of Law and Diplomacy.