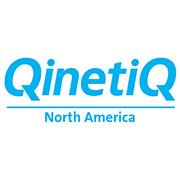 Job security and availability are also important to Rep. Trahan – three years ago when QinetiQ Inc opened a facility in Devens, MA, she attended to cut the grand opening ribbon, ushering in QinetiQ's first full-time presents at Devens.
Rep. Trahan recently returned to QinetiQ Inc to tour some of the robotics offerings presented on Fort Devens south post military training range, where she was provided program overviews on various QinetiQ robotics solutions, all of which support efforts by the warfighter and first responders.
Not only did the QinetiQ team demonstrate autonomous robotics navigation and reconnaissance specialties, they also demonstrated a rail automation program for Rep. Trahan. The Congresswoman is particularly interested in bringing innovative safety to rail industry.
QinetiQ has helped to create high quality, highly technical, sustainable jobs in the Devens Economic Development zone, which has struggled since the Fort Devens north post Army installation was closed in 1996. QinetiQ programs not only support vital national defense, but also contribute to a region that is rich in military history.