EMALS and AAG for future John F. Kennedy (CVN 79)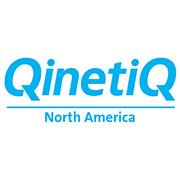 Waltham, MA – March 23, 2017 – QinetiQ North America (QNA) confirmed a $41 Million definitized contract with General Atomics (GA) in San Diego, California, awarded in September 2016. This follows the initial $16 Million contract announced in December 2015 and will be to deliver control hardware and software for the Electromagnetic Aircraft Launch System (EMALS) and the Advanced Arresting Gear (AAG) to be installed on the Navy's next aircraft carrier, the future John F. Kennedy (CVN 79).
The contract reflects a multi-year production task to update, procure, assemble and test launch control and arresting control hardware. For more than a decade, QNA has supported GA and the U.S. Navy by providing the hardware and software for the EMALS Launch Control System, as well as control hardware and software for the AAG system, both of which were developed for and installed on the Pre-Commissioning Unit Gerald R. Ford (CVN 78).
"We're pleased to once again have the opportunity to produce Launch and Recovery control equipment for another Aircraft Carrier and appreciate the efforts of General Atomics in working with us to complete contract negotiations. EMALS and AAG will provide the U.S. Navy with superior technology that will increase reliability, improve operational efficiencies and significantly decrease lifecycle costs," said Andrew Courier, Director of Maritime Systems at QNA.
Development and production of the hardware and software will be done in QNA's Waltham,
Massachusetts facility.
About QinetiQ North America
QinetiQ North America (QNA) is a subsidiary of QinetiQ Group plc, the FTSE250 company listed on the London Stock Exchange (LSE:QQ.L). QNA delivers world-class technology and revolutionary products to the defense, security, commercial, utility and transportation markets. Customers rely on QNA products to increase situational awareness, aid in personal safety, enhance security and streamline operations. QNA products include unmanned systems, military protection, power sensors and control systems and transportation safety solutions. QNA is headquartered in Waltham, Massachusetts and operates as the US arm of QinetiQ Group's Global Products division. For more information, visit www.qinetiq-na.com.