New Law Will Help Ensure Domestically Manufactured Uniforms and Equipment are provided to Department of Homeland Security Operational Personnel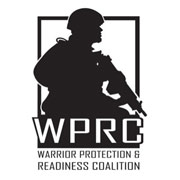 The Warrior Protection and Readiness Coalition (WPRC) commends the inclusion of the "Homeland Procurement Reform Act" in the Fiscal Year 2023 National Defense Authorization Act, recently signed into law by President Joseph Biden. The HOPR Act is the culmination of several years of WPRC advocacy on behalf of the domestic industrial base and American companies that provide 100% made-in- America uniforms, footwear and protective equipment to the Federal government.
This critical, bi-partisan legislation ensures that the operational units within the Department of Homeland Security (DHS) including Customs and Border Protection (CBP), the Transportation Security Administration (TSA), U.S. Secret Service, and Immigration and Customs Enforcement (ICE) procure uniforms and equipment manufactured in the United States. Currently, many DHS agencies purchase uniforms and equipment manufactured in foreign countries that lack supply chain dependability and secure protocols for handling sensitive uniform items.  The HOPR Act sets a new precedent to ensure that uniforms, footwear, body armor and equipment for DHS frontline personnel are built in the United States, supporting the industrial base and ensuring supply chain security.
On behalf of their 60+ member companies, the WPRC extends appreciation to primary sponsors Senator Jeanne Shaheen (D-NH), Senator Mike Rounds (R-SD), Rep. Lou Correa (D-CA), and Rep. Brian Mast (R-FL) as well as co-sponsors Sen. Maggie Hassan (D-NH), Sen. Jerry Moran (R-KS), Rep. Chris Pappas (D-NH), and Rep. Jim McGovern (D-MA).  HOPR sponsors ensured that this critical legislation was maintained in the FY23 National Defense Authorization Act,  and that DHS will begin to move towards domestic sources of supply to meet current and future  homeland security challenges.
The new law establishes specific criteria that increases the ability of DHS to obtain high-quality, American-made personal protective equipment (PPE) and organizational clothing and individual equipment (OCIE). The HOPR Act builds upon procurement laws such as the Berry Amendment and the Kissell Amendment by expanding opportunities for American manufacturers that meet specific, domestic manufacturing criteria.
WPRC Executive Director David Costello said, "Department of Homeland Security personnel as well as the American public owe a debt of gratitude to the members of Congress who have championed this important legislation.  Thanks to their leadership, uniforms, armor, footwear and protective equipment needed by DHS personnel will be supplied by high-quality American sources, improving the quality and performance of this category of products while supporting American jobs.  The WPRC looks forward to working with the DHS and the White House to encourage the rapid implementation of this domestic procurement policy."